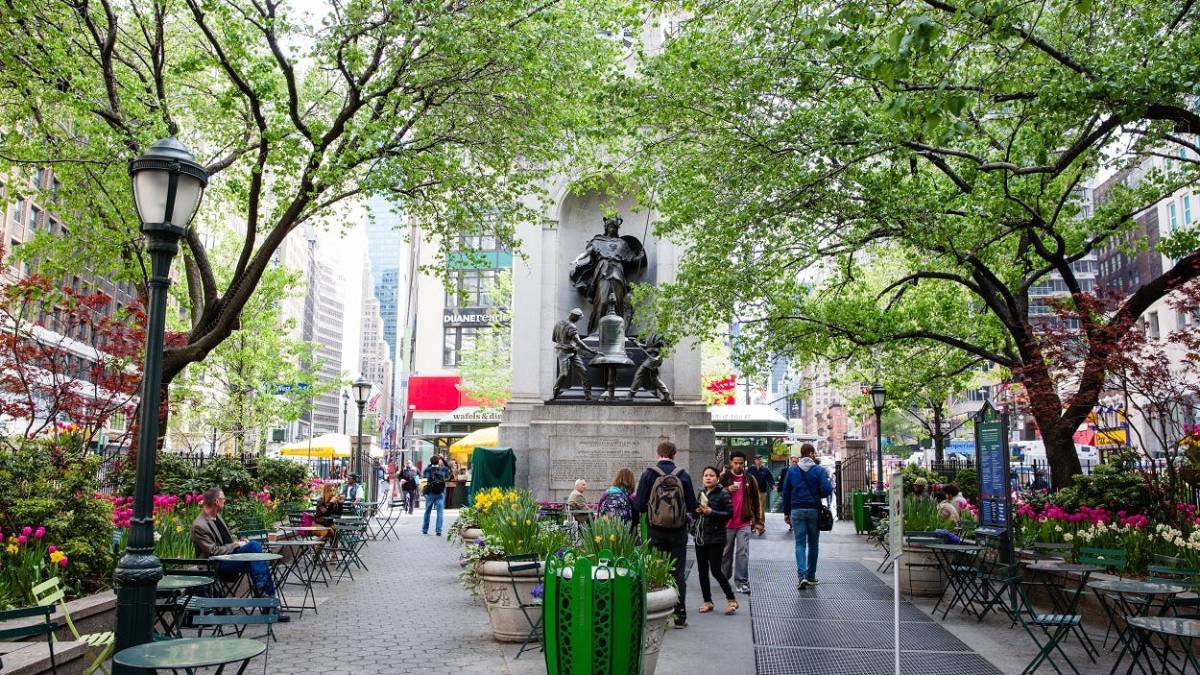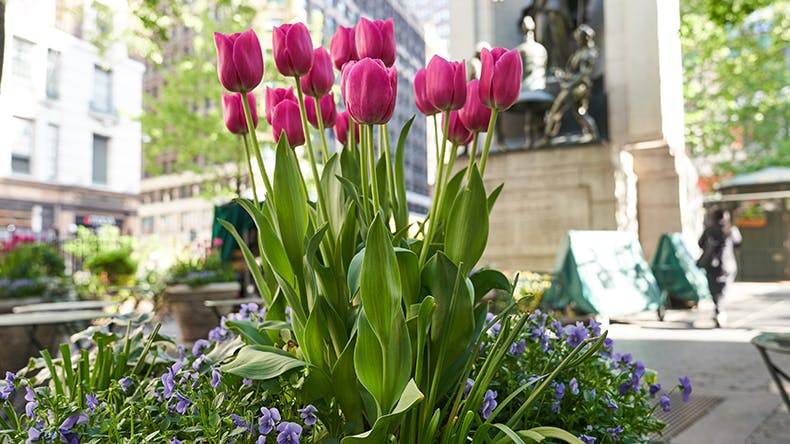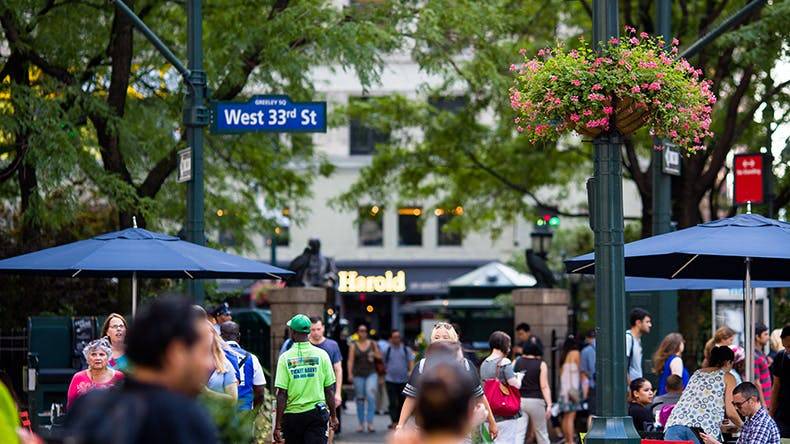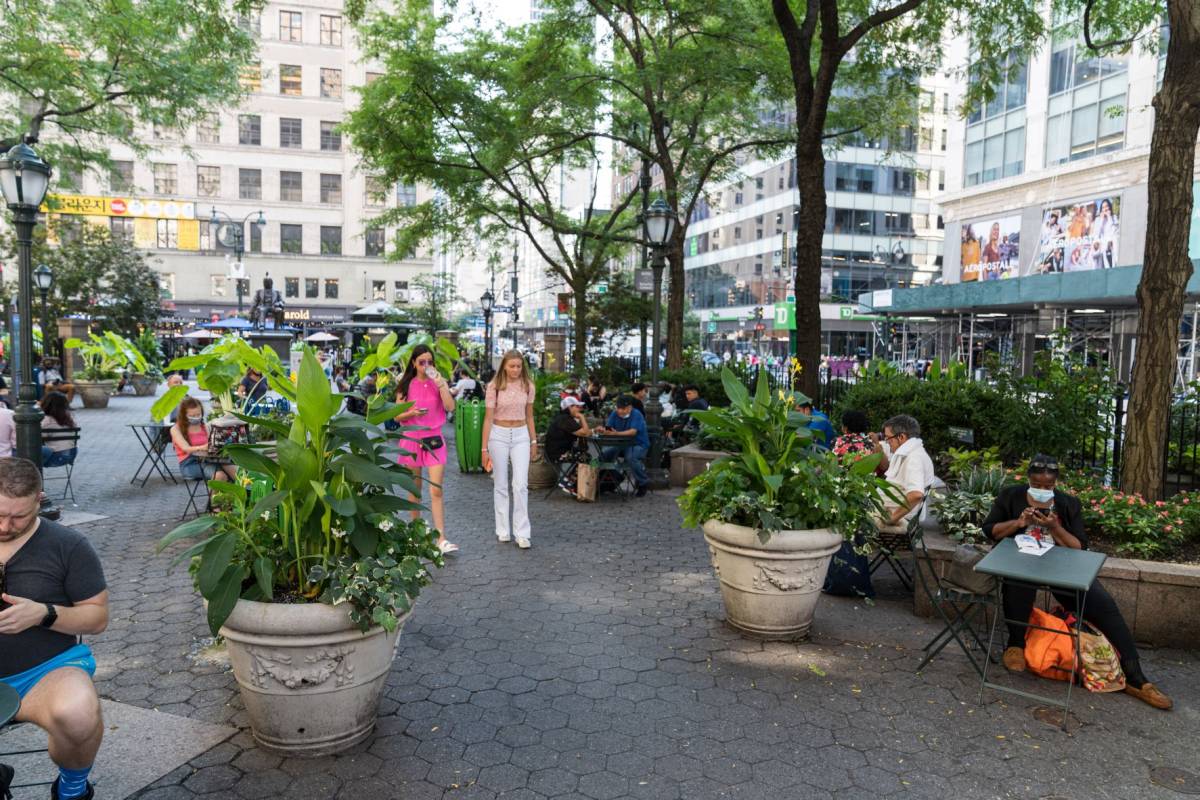 The Plazas
For over a decade, Herald and Greeley Squares have anchored the 34th Street district. In 2009, NYC's "Broadway Boulevard" project closed Broadway to vehicle traffic between 35th and 32nd Streets, creating a pedestrian zone that more than doubled the passive space provided by the Squares. 34SP immediately began to program the newly pedestrianized space, installing chairs, tables, planters, and umbrellas and providing activities and entertainment.
What had once been one of the most congested streets in the city quickly became a place of relaxation, rendezvous, and recreation. 34SP provides, free to the public, a ping pong area, fitness classes,dance classes, poetry open mic nights, financial literacy seminars, pop-up food markets, and more. These are dynamic spaces, featuring new classes and programs every summer in the public plazas that surround Herald and Greeley Square Parks.
Herald and Greeley Square Parks
The restoration of Herald and Greeley Squares, completed in 1999, was 34SP's most dramatic capital project. Transforming what had been concrete wastelands into gorgeous oases in the heart of the district, the project created a much-needed space that serves workers, shoppers, and tourists alike.
Each Square offers chairs, tables and umbrellas, immaculate free restrooms, and food kiosks operated by Wafels & Dinges and Takumi Taco. Herald and Greeley Squares have also served as sets for TV and film projects, as sites for product openings, and as quintessentially "New York" backdrops for photo shoots. And for over fifty years the image of Herald Square as the terminus for Macy's Thanksgiving Day Parade has beamed into millions of American homes.