Management + Board
The 34th Street Partnership (34SP) is a not-for-profit, private management company organized as a business improvement district (BID). 34SP is funded by assessments on property within its boundaries, fees from Herald and Greeley Squares' concessions, and revenue generated by events in the squares. One of the most ambitious BIDs in the United States, 34SP receives no tax dollars, nor does it solicit funds from philanthropic donors. The public pays not one cent for the outstanding services and capital plant that the Partnership delivers.
Visit here for more on 34SP's management, board, staff, financial statements.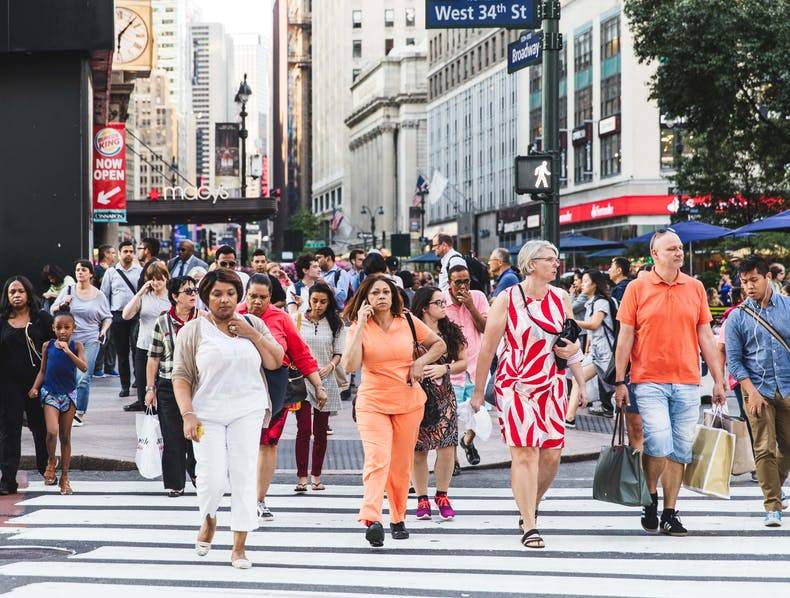 Awards + Press
In 1989, at the request of then-Mayor Ed Koch, formation of the 34th Street Partnership began, and in 1992 the Partnership was officially established as one of New York's first Business Improvement Districts. 34SP was instrumental in 34th Street's dramatic renaissance in the 1990s, and has consistently been credited as innovators in the realm of public space management.
As our efforts have grown, the 34th Street Partnership has continued to receive distinction for our work in the form of various awards and honors; in areas ranging from Design and Landscape Architecture to Neighborhood Development and Social Entrepreneurship.
We've also earned accolades in some of New York's most prominent media outlets. Media coverage of 34th Street has included feature articles and highlights in The New York Times, The New York Post, The Wall Street Journal, Crain's, The Commercial Observer, and many others. Additionally, regional coverage has been extensive on radio, television, and the Internet.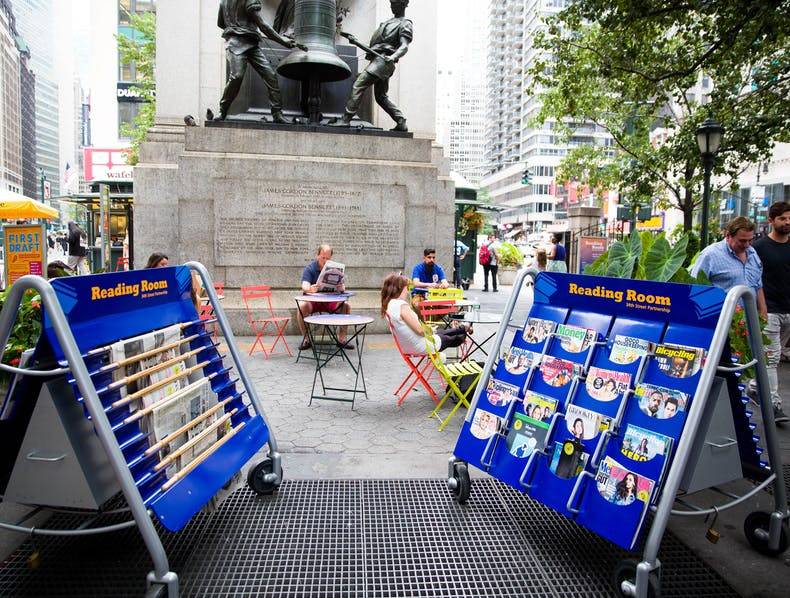 Brand Partnerships + Advertising
The success of 34th Street's exciting amenities and programs is linked to 34th Street Partnership's ability to partner with leading brands and corporations. With millions of annual visitors, outstanding demographics and an unsurpassed ability to use the neighborhood's assets to leverage and express a partner's message, we are ready to work with your company to bring your offering to our patrons. Past partners include Target, H&M, Samsung, Macy's, Mini Cooper, Ben & Jerry's, Cracker Jack, Sports Illustrated, MasterCard, and many more.
Contact Us
Please email our team at sponsorships@urbanmgt.com if you have a vision you would like to see come to life in the 34th Street District.
For street pole banner advertising inquiries, please contact events@urbanmgt.com.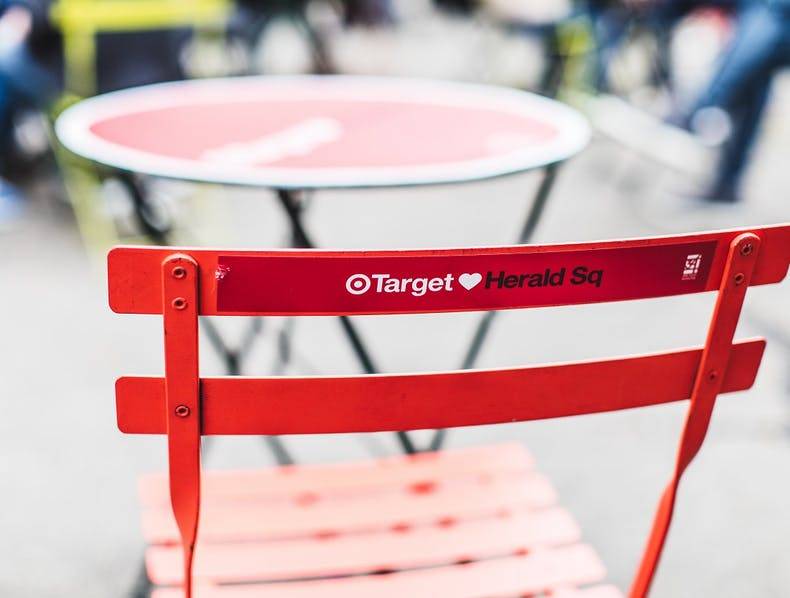 Hold an Event
In order to determine whether your proposed event is appropriate for Herald or Greeley Square Park and to determine an appropriate site fee for your event, please email our events staff.
For large-scale events, it is recommended that you contact us as far in advance as possible, generally three to six months prior to your preferred event date(s).
Other events may be considered with a lead time of at least one to two months.
Events will be reviewed, usually within one to two weeks, at which point one of our events associates will contact you.
Film + photography
All film, video, and photo shoots in Herald or Greeley Square require a permit. Learn more about what we have to offer and apply for a permit here.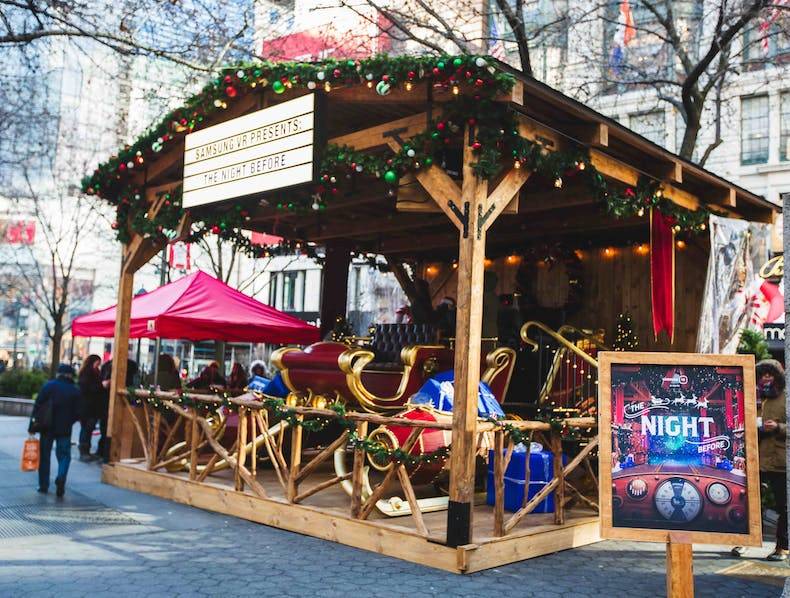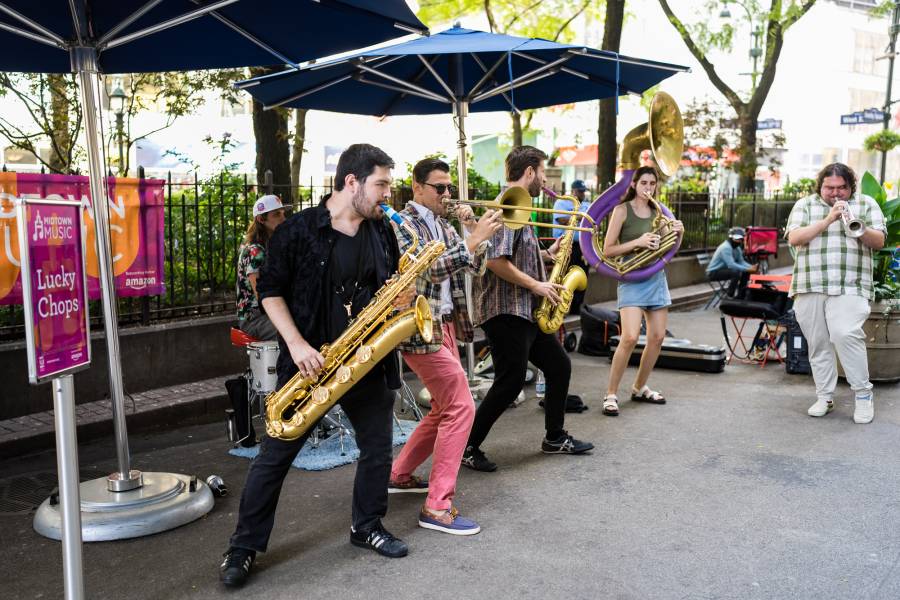 Angelito Jusay