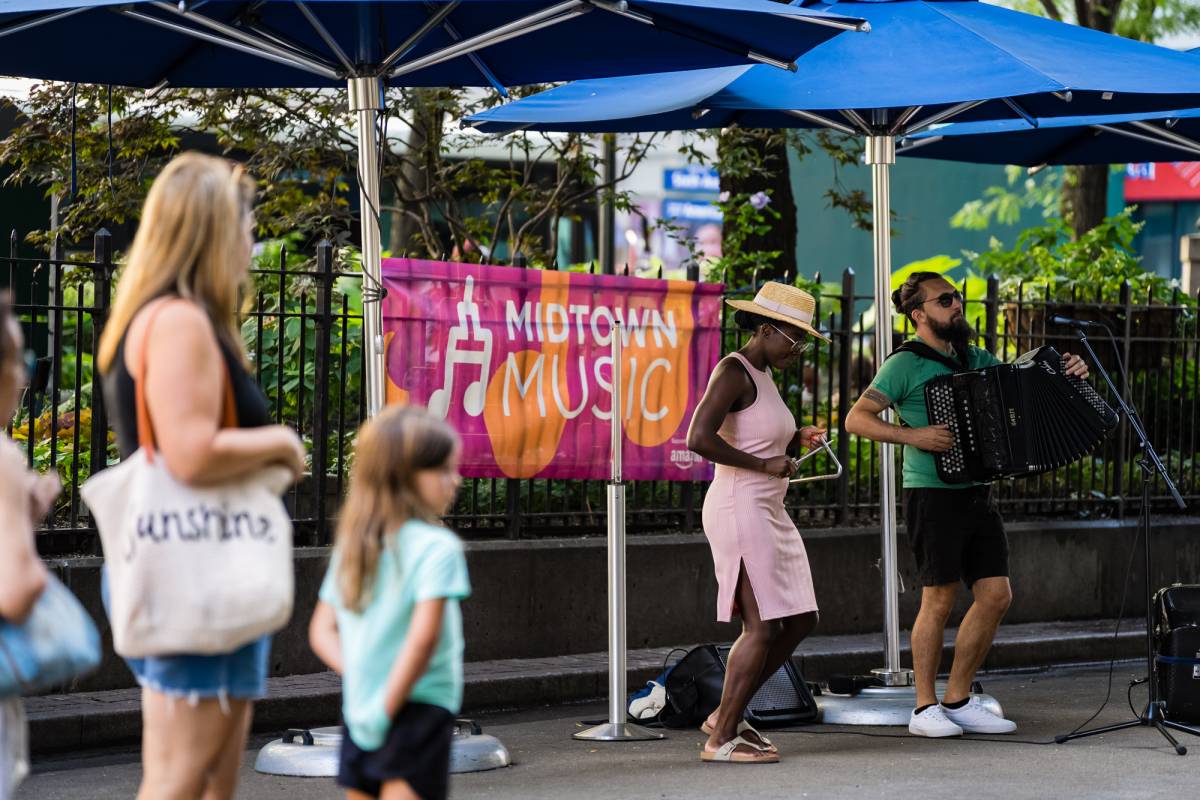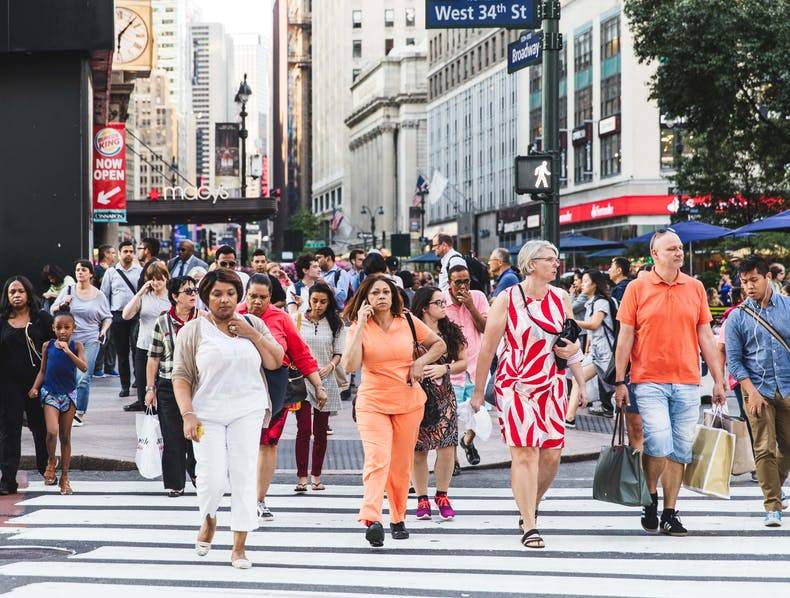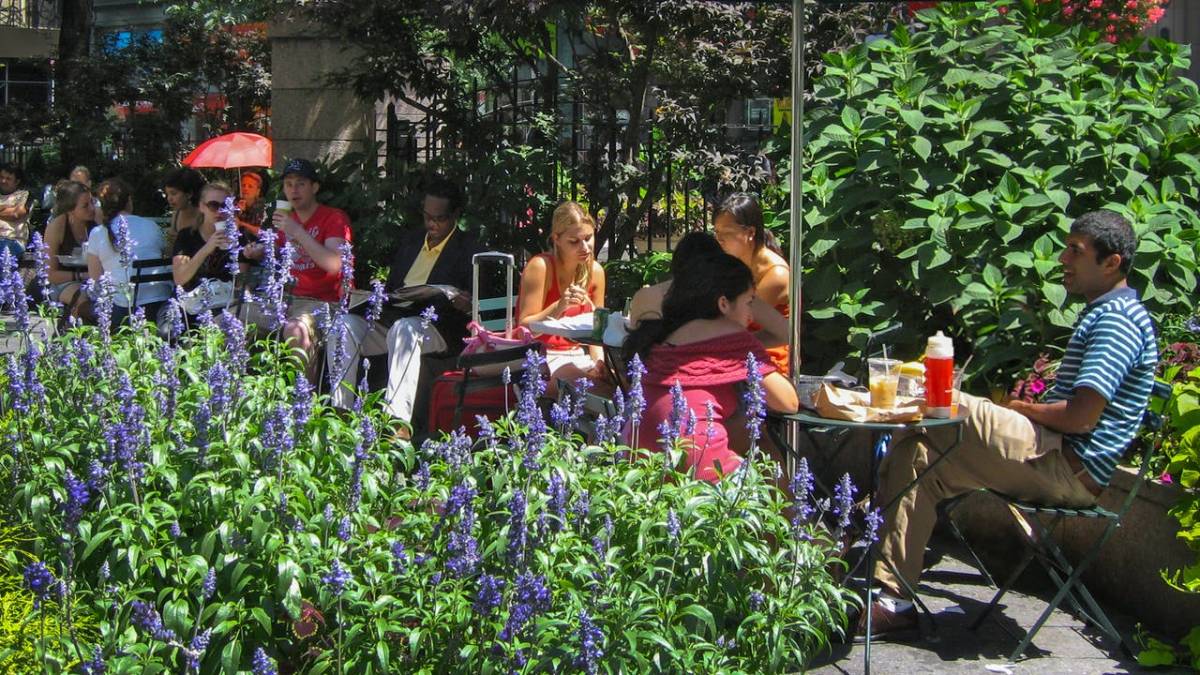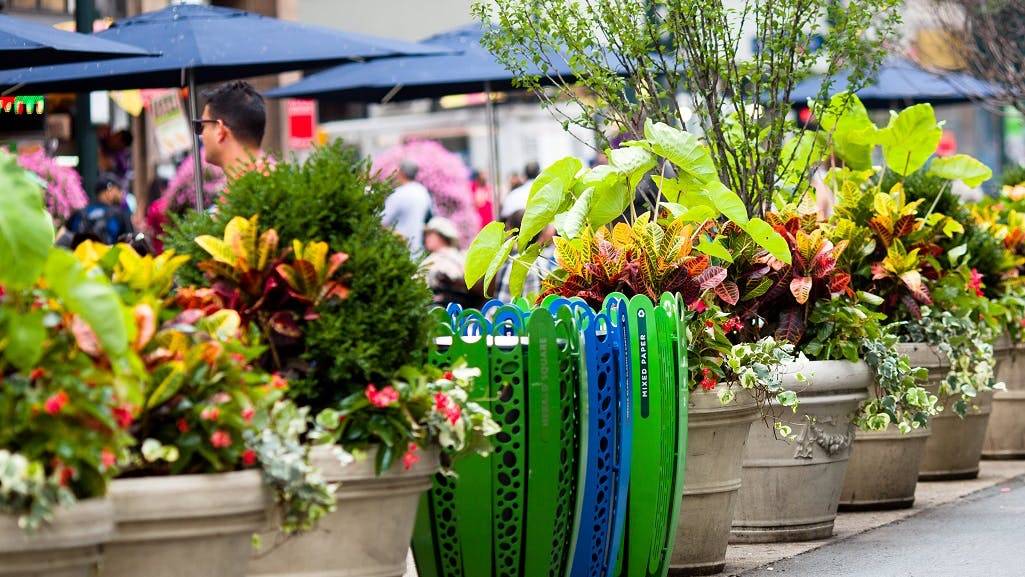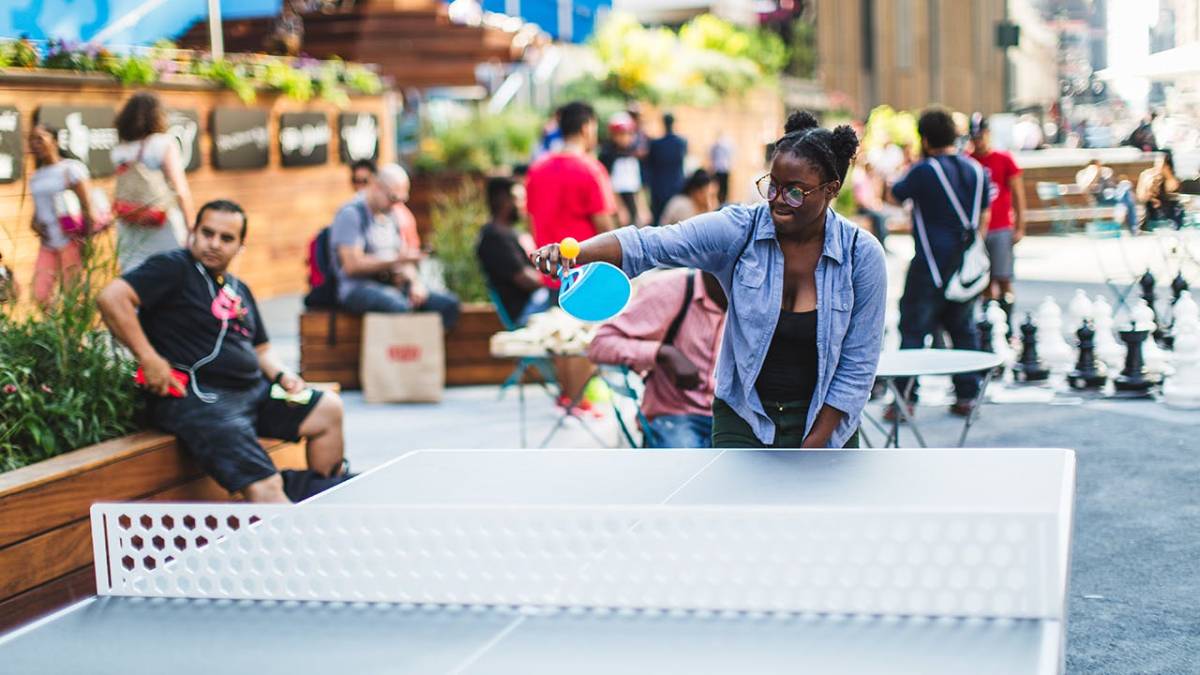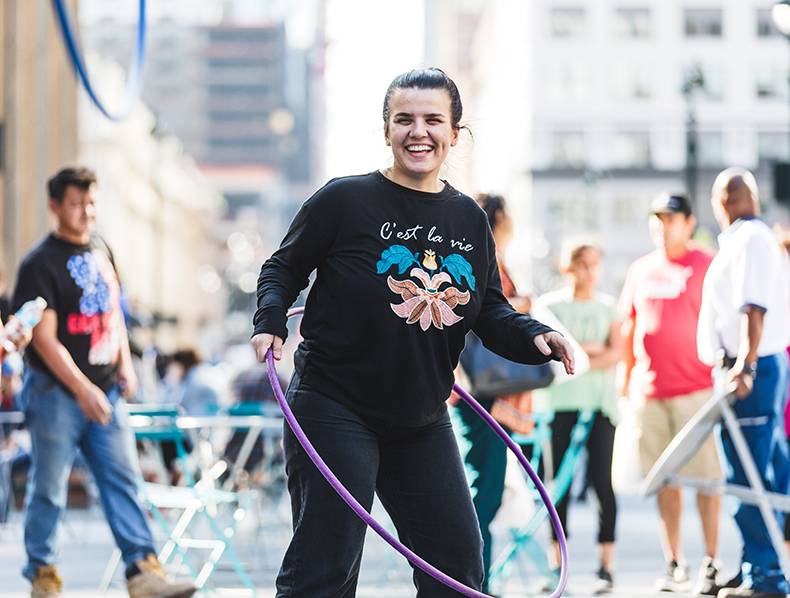 About the 34th Street District
The 34th Street District is comprised of 31 busy blocks in the heart of Manhattan. It's a working district, with over 100,000 office workers coming in daily. It's a gateway to the city for visitors from New Jersey, Long Island, and the entire eastern seaboard; as well as a magnet for tourists and fans of music and sports. 34th Street is also one of the greatest shopping districts in New York. Home to over 175 department stores, specialty shops, and national chain flagships, 34th Street offers a huge selection of apparel, shoes, accessories, jewelry, cosmetics, and more, for every taste or budget.
The 34th Street District is accessible by several subway and bus lines, and the LIRR and New Jersey Transit trains. Visit mta.info for all New York City transit and LIRR info, and here for New Jersey Transit info. Click here for driving directions to Herald Square.
Visitor Services
Need information on stores, Broadway shows, tourist attractions, and more? Visitor Services is here to help.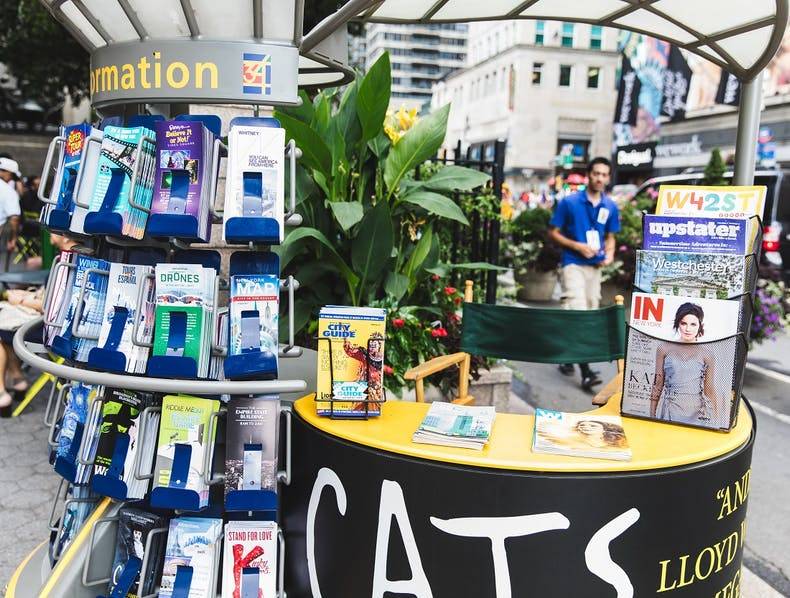 More BID Programs
The 34th Street Partnership business improvement district keeps one of NYC's greatest shopping districts clean, safe and attractive to businesses, workers, and visitors.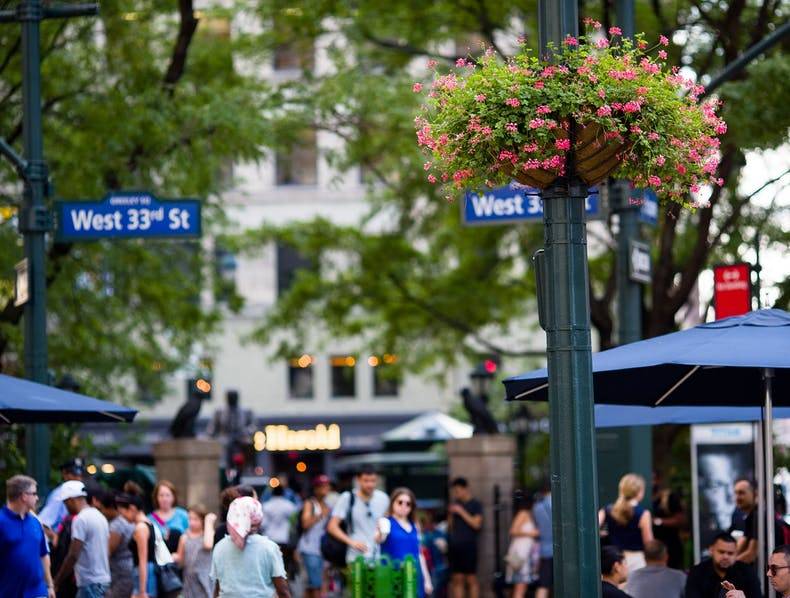 Public Spaces
Find a spot to sit, enjoy the trees, or people watch in one of New York City's busiest neighborhoods.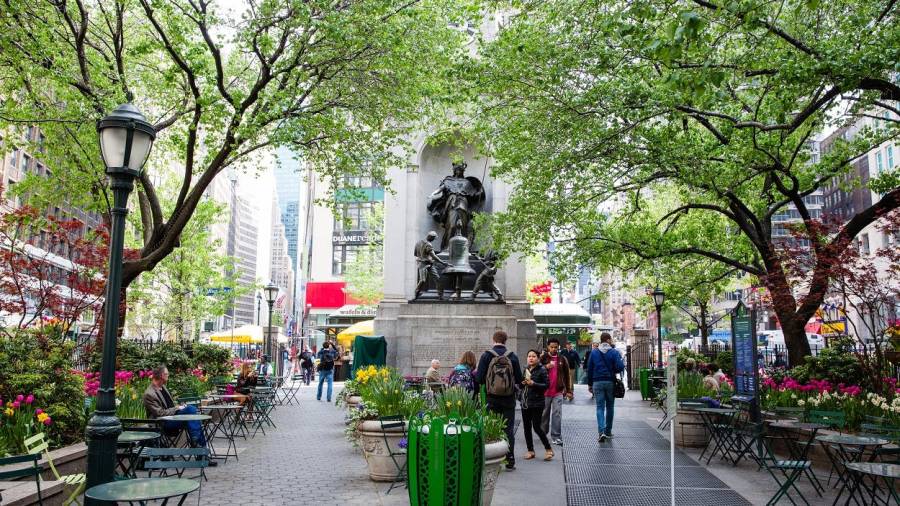 Horticulture
Keeping a busy neighborhood such as 34th Street green with trees and colorful with flowers is challenging work. The Horticulture Department replenishes the district's planters and baskets with 25,000 season-appropriate bulbs. In May, we plant over 25 species of annuals in the planters and baskets along 34th Street and in the gardens at Herald and Greeley Squares. Late October, the treepits along 34th Street are filled with harvest-themed cornucopia. The parks at Herald and Greeley Squares undergo three complete horticultural changes each year, and are decorated with lights, holly, and festive arches for the duration of the holiday season.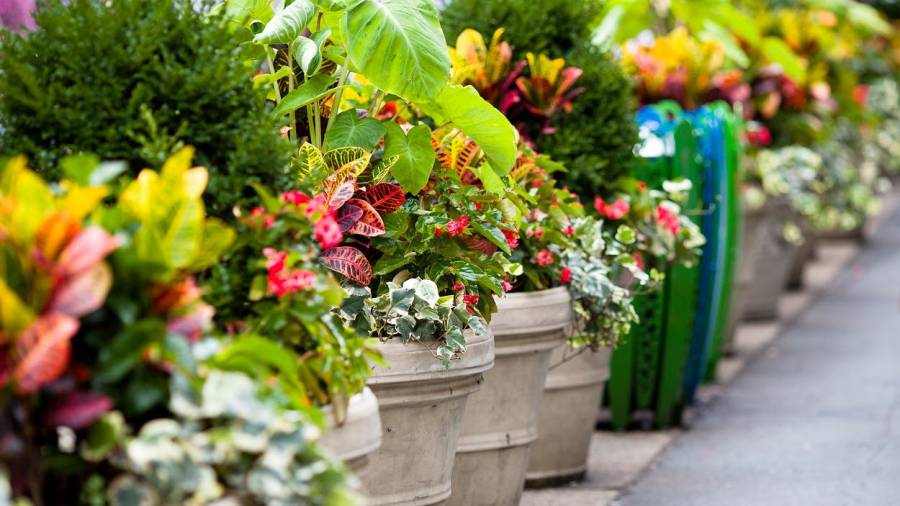 Streetscape
Discerning visitors to 34th Street notice that our street furniture is a cut above that of other city districts. We design, develop, and closely monitor the production of each element, resulting in attractive, high quality, and coordinated street furniture that lend 34th Street a signature look.
Benches, bikes racks, lightpoles, and more, many designed in-house.