Midtown Music
Outdoor pop-up performances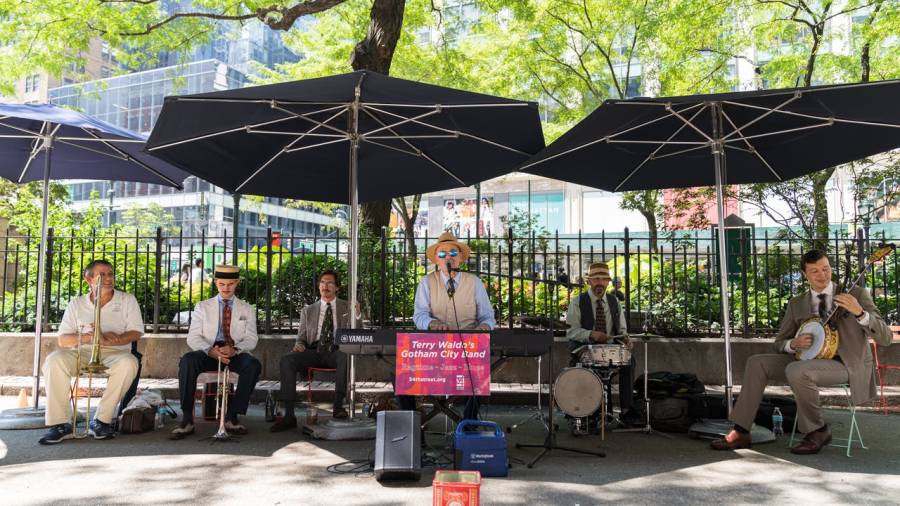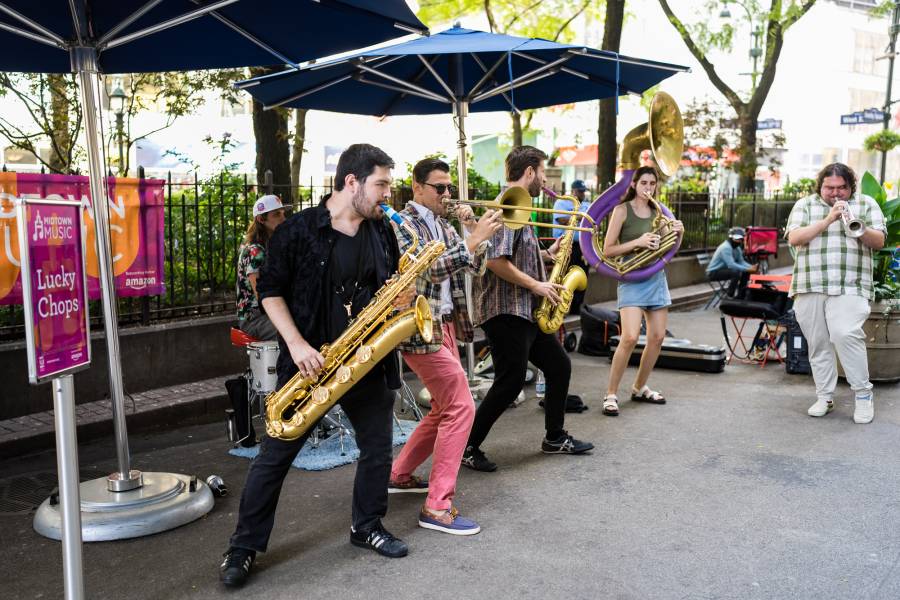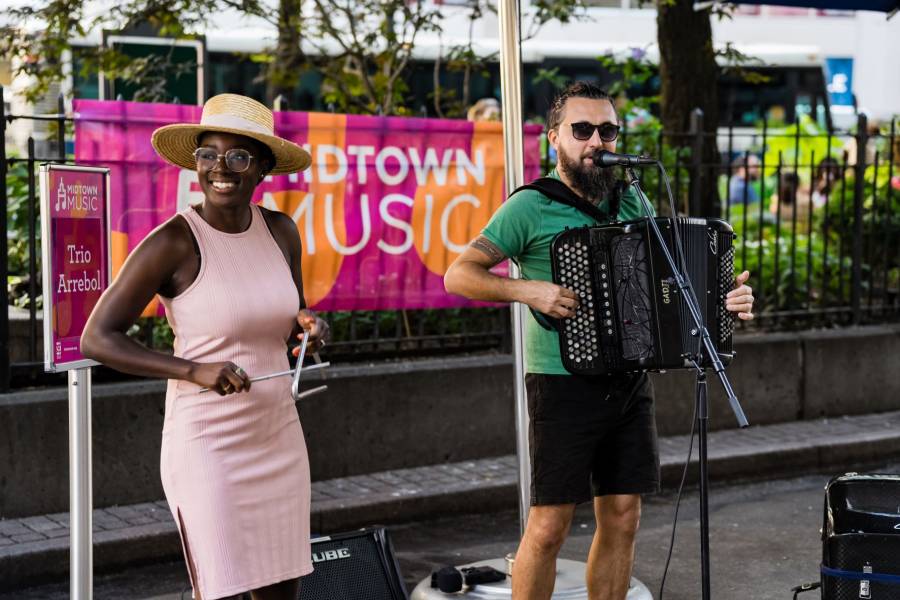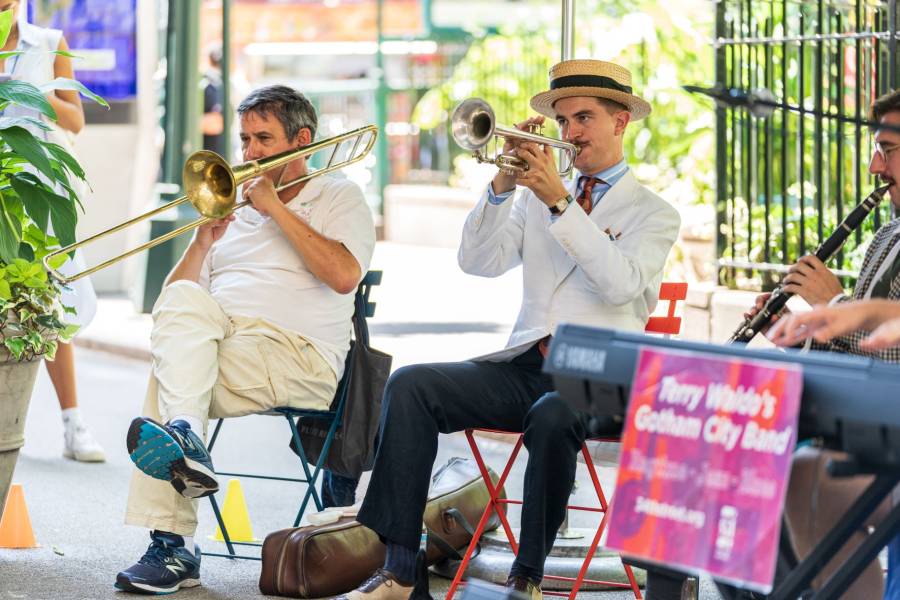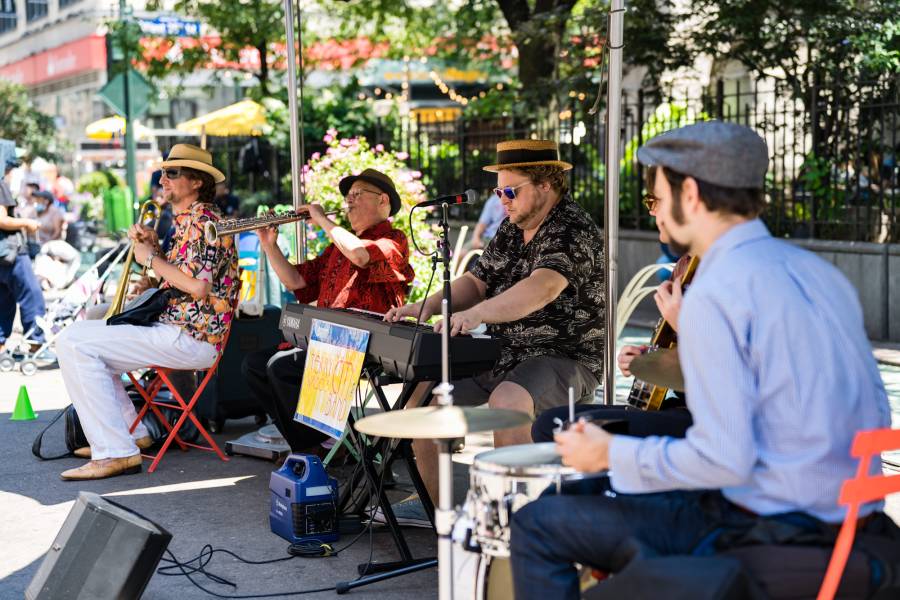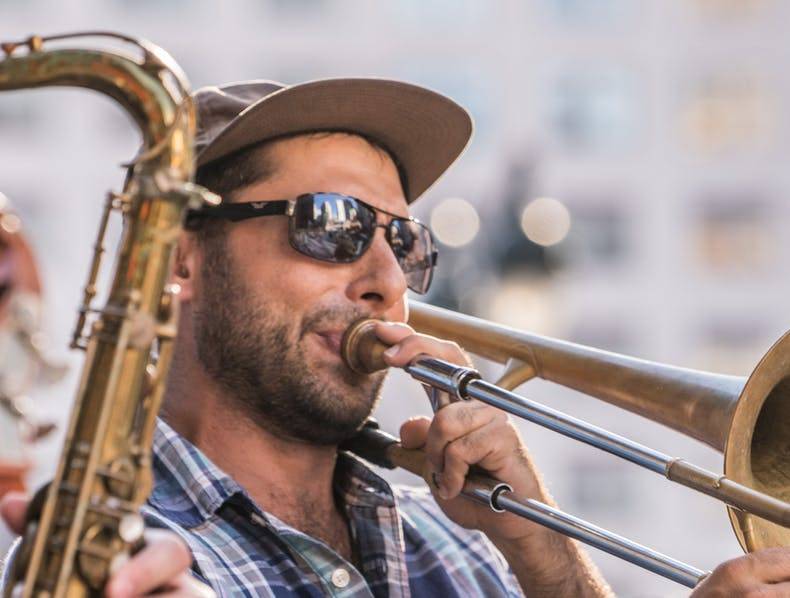 This summer in the 34th Street district, find accomplished musicians playing live music in a series of pop-up performances. Linger and listen for a song or two, come across an unexpected soundtrack during lunch or on your commute home, and be surprised by the melodies of Midtown.

When & Where
Find Midtown Music bands Monday - Saturday starting 12:30pm, 1:30pm, 2:30pm, or 4:30pm. Locations include Herald Square Plaza, Greeley Square Plaza, and Penn and Moynihan Station at two locations: 31st Street and Eighth Avenue, and 33rd Street and Eighth Avenue.
Terry Waldo's Gotham City Band
Enjoy live ragtime music outdoors with top New York City musicians and Terry Waldo, famed NYC pianist.
Trio Arrebol
Forró is a rich example from northeastern Brazil of how the blending of different styles can create a musical genre that is truly for all. Featuring accordion, zabumba and triangle accompanying rhythmic vocal harmonies, Trio Arrebol explores the intersection of Indigenous Brazilian, African, Portuguese and Caribbean cultures to present a style that makes you want to dance and relax in equal measure!
Triad Brass
Dance, sing, and celebrate with Triad Brass - a pop-up party brass band of award-winning musicians bringing you songs from the seventies, numbers from the noughties, and something for everyone in-between.