Herald Square Draws More Than Two Million Visitors Annually
March 15, 2018
Arthur Zaczkiewicz, WWD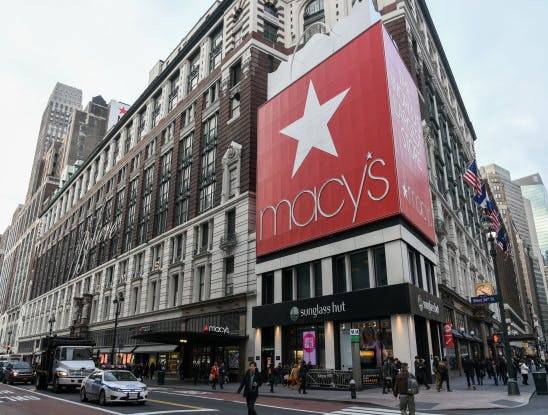 Herald Square has a storied past in the history of retailing. The area is cited as one of the birthplaces of the modern U.S. department store when Macy's moved in over a century ago, and was soon followed by Gimbels and B. Altman.
Today, Herald Square remains a key destination for tourists — from the U.S. and abroad — who come to shop at the famed Macy's flagship as well as retailers including H&M, Desigual, Victoria's Secret, Target, Sephora, Old Navy and Foot Locker.
The 34th Street Partnership estimates that Herald Square has nearly two million visitors annually, which excludes the tens of thousands of people who work in the area. Herald Square's proximity to Penn Station and Madison Square Garden ensures heavy foot traffic. And the subway station at Herald Square is the city's third busiest with about 39 million passengers passing through each year.
As a destination, Herald Square offers convenience for native New Yorkers and novelty for the tourist set. Carol Nahon, who lives in the Upper West Side of Manhattan, was at the Macy's flagship recently and described it as "an easy store to shop in, if you're going to shop."
"It's just convenient, I think, because everything is in one store," she said. "If I was a big shopper, I'd be going to lots of different stores, but [they] have a lot here." Nahon praised the store's selection. Monica Nicholson, who lives in Brooklyn, N.Y., was shopping for her daughter's birthday as well as for shoes. She also praised Macy's selection and variety, and described the shoe department as "the best."
According to Dan Pisark, vice president for retail services and amenities at the 34th Street Partnership, Herald Square's birth as a retail center dates back 116 years ago when Macy's moved from 14th Street and Sixth Avenue to Broadway and 34th Street.
"Other department stores such as Gimbels and B. Altman soon arrived, along with dozens of smaller specialty retailers," Pisark said.
Then, like today, the competitive nature of these chains was fierce. Over the next several decades after Macy's settled in, retailers engaged in various price wars on different types of products. Today, these would be described as "doorbusters" — heavily marked-down products aimed at driving store traffic. But instead of consumer electronics and games, the door-busters of yesteryear were toasters, cigarettes and books as well as aspirin.
In the Thirties, Forties and Fifties, according to WWD archived articles, Macy's, Gimbels and other stores in Herald Square had price wars on: cartons of cigarettes (in 1935, Macy's dropped cartons to 77 cents, and moved the selling of cartons to the sixth floor to accommodate the traffic); home appliances, including toasters, waffle makers and irons, and books and aspirin (in the early Fifties, Bayer aspirin dropped to six cents a bottle at Macy's).
The price battles subsided during World War II, but picked up as returning service members flocked to Herald Square to spend.
In general, the post-World War II era thrived for Herald Square. Macy's and its competitors went through various renovations and store redesigns to keep store traffic up. "Like many other sections in the city, the area fell into a state disrepair in the Seventies and Eighties," Pisark said. "But the district's property owners, retailers and residents banded together to establish the 34th Street Partnership business improvement district in 1992, which led to a renaissance by providing increased security, sanitation, streetscapes enhancement, retail guidance, and the complete reconstruction of Herald and Greeley Square Parks, which form the 'bow-tie' where Broadway intersects Sixth Avenue."
Pisark noted that since the Partnership's inception, "dozens of major nationally recognized stores such as Victoria's Secret, H&M and an Amazon book store have flocked to the area, where they reap the benefits of some the highest pedestrian traffic in the world."
From the perspective of offering an improved shopping experience, the partnership said the 34th Street area offers consumers a diverse array of retail brands aimed at creating a sense of discovery.
"The 34th Street Partnership also provides outdoor entertainment programming including musical performances and exercise classes in public and private spaces within the district's borders," Pisark said. "Over the past decade, the area has attracted more upscale and fast-casual restaurants, giving visitors a wide choice of dining options. The district is also home to the Empire State Building [with 4.3 million visitors to the observation decks in 2016], Madison Square Garden, the Hammerstein Ballroom, Penn Station, the refurbished New Yorker Hotel, and a growing number of new modern hotels."